Company Profile
'Putting efforts consistently is the secret of company strategy'
Basil Commodities Pvt. Ltd. started with an aim of becoming a major contributor to the sustainable development of Chemical Industries. Today, the company manufactures and exports Basic Dyes and Pigments.
Basil Commodities jointly functions with its sister concerns, 'Vishal Industries', 'Satyam Industries', 'Amar Chemical Industries' to emerge as an all-inclusive business house. With decades of experience on hand, the company has gained expertise that sets new standards for manufacturers and exporters of Basic Dyes and Pigments. Incessantly focusing on one milestone after the other, both qualitatively and quantitatively, we have only evolved since our inception in 1992.
Basil Commodities has emerged amongst the most acknowledged manufacturers & exporters of superior quality products "organic and inorganic pigments, basic dyes and solvent dyes", we have portrayed excellence in every business aspect. The persistent efforts and dedication to quality has enabled it to secure a strong foothold not only in domestic but also in the international markets. At present, the manufacturing units have a capacity to produce 15-75 MT a month and we are consistently exploring new avenues to expand.
Whether it is quality compliance, cutting-edge technology or long sustained customer relations, brand 'BASCO' has always delivered the best.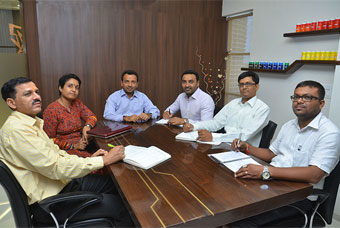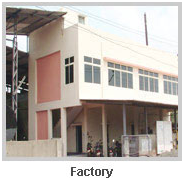 Clientele
The biggest motivation to constant improvement and performance for Basil Commodities comes from the clients. With nearly 75% of exports to international and 25% national clients, the company has a vast network to satisfy. The company has clients in the following states and countries: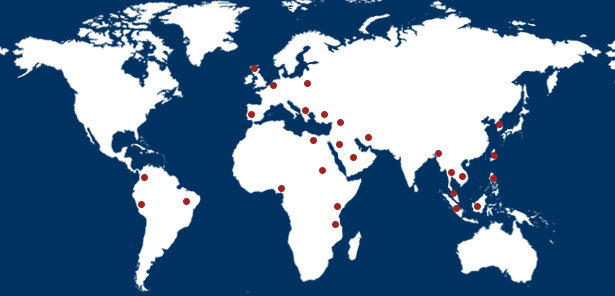 Export
As we supply globally, we know how logistics tie into fulfilling international clients' relations. Our network of expert logistics professionals ensures prompt & timely delivery of every consignment worldwide with suitable packaging standards. Having accumulated extensive exposure from global best practices, our processes and systems reckon only with the best in the world. Especially our computerized controls, which ensure stringent consistency levels, perfected to the state-of-the-art industry standards.